Back to the complete issue
Monday, 29 August 2022
Enterprise Climate sits down with Mariam Almheiri, the UAE's climate change and environment minister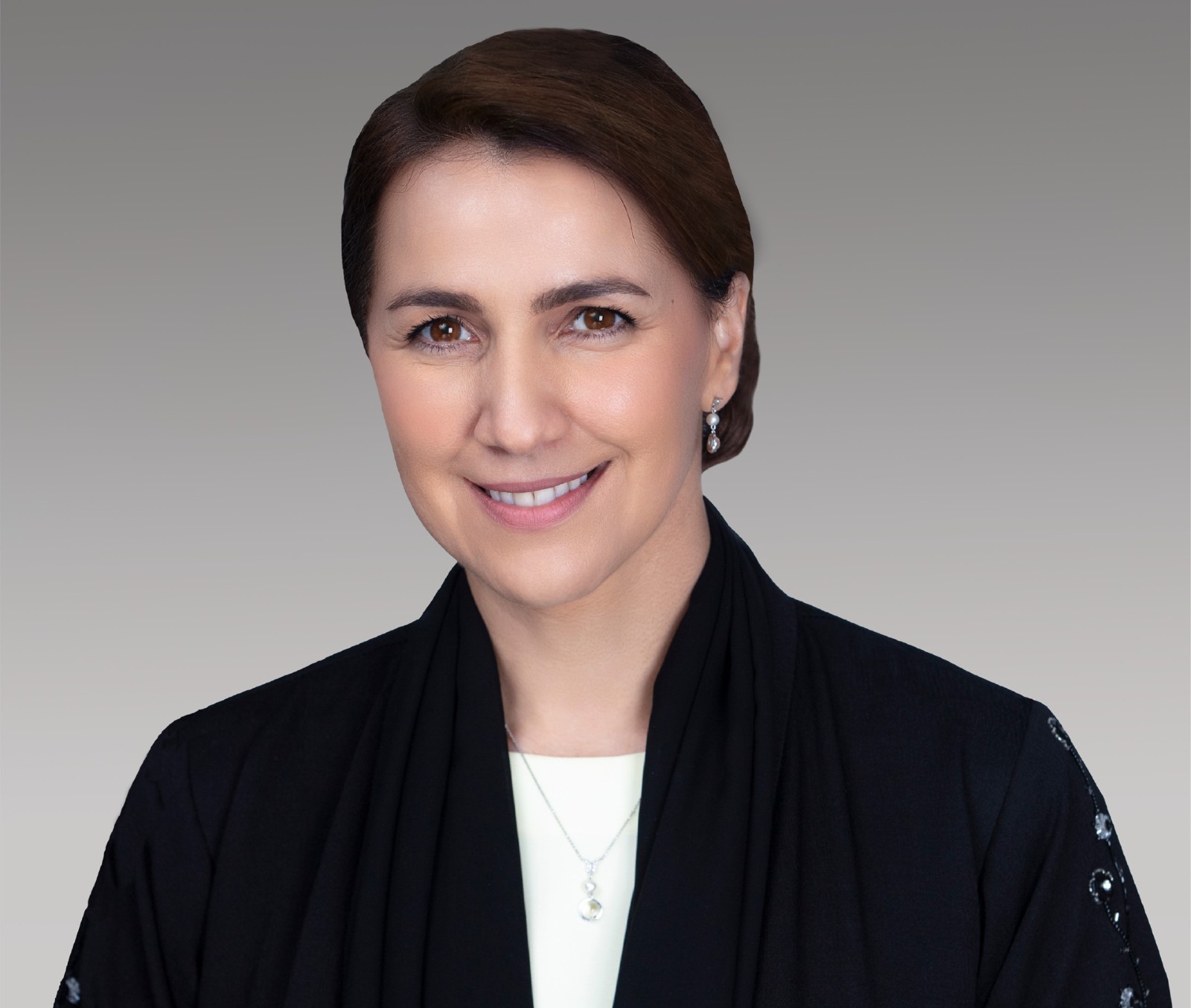 What the UAE hopes to see at COP27 — and expects from COP28, according to its Climate Change and Environment Minister, Mariam Almheiri: As the countdown to COP27 in November continues, all eyes are on host country Egypt to make good on plans to put implementation front and center during the two-week summit while simultaneously prioritizing climate financing for developing economies. Egypt, in turn, will be counting on the support of key regional allies — including the UAE, which is hosting COP28 in 2023, at Dubai Expo City.
The UAE has long been a leader in MENA in the push for action and multilateral cooperation on climate change. It is the permanent host country for the International Renewable Energy Agency (IRENA) and led the region in signing and ratifying the 2015 Paris Agreement, committing to an economy-wide reduction in emissions. And with plans to invest another USD 50 bn in clean energy in the next decade, the county looks set to cement that regional leadership for some time to come.
Crucial to these plans is the UAE's Climate Change and Environment Minister Mariam Almheiri (bio). Prior to becoming minister in 2021, Almheiri was minister of state for food and water security and minister of state for food security, with responsibilities that included monitoring the UAE's food and water supply, directing investment and building partnerships in food and water tech, and overseeing food security infrastructure development. Earlier, she was assistant undersecretary for water resources and nature conservation affairs at the Climate Change ministry, where she oversaw the biodiversity, fisheries, coastal and marine sustainability, and marine research departments.
We spoke with Almheiri to discuss the UAE's climate investment, its preparations for COP28 and hopes for COP27. In her own words:
ENTERPRISE CLIMATE: What outcome are you hoping for from COP27?
MARIAM ALMHEIRI: We are keen to support the Egyptian presidency in delivering a successful COP. With a focus on implementation, we hope to see progress on funding, particularly the USD 100 bn climate finance commitment made by developed countries. This is crucial to enabling developing countries to meet their climate change mitigation and adaptation goals.
In addition, we look forward to seeing new developments on adaptation, loss and damage. We would particularly like to see both political prioritization and investment to address critical subjects that impact climate change such as food systems, nutrition, water, early warning systems, and nature-based solutions. These are foundations for adaptation, not to mention prevention of loss and damage — a pillar of the Paris Agreement that will require special attention in Sharm El Sheikh.
We fully support the two-year Glasgow-Sharm El Sheikh work program as an important stepping stone in accelerating the Global Goal on Adaptation, to be concluded at COP28. We also welcome the outcomes of the Glasgow Climate Pact, which acknowledged loss and damage as a priority. COP27's focus on these areas is crucial, at a time when communities all over the globe — and especially in developing countries — face devastation from climate impacts and need clear signals from the international community that the response will be commensurate.
In this context, the Global Stocktake of the Paris Agreement (GST) offers [a chance] to reflect on achievements made thus far and ratchet ambition for the next 5-10 years of global climate action — we welcome the start of the process in Glasgow and encourage progress through to its conclusion at COP28. For this to be successful, it is crucial for all countries to close the emission reduction gap by raising their ambitions ahead of COP27.
Another outcome we hope to see is the elaboration of synergies between climate action and differentiated development paths. The investment case for climate action, such as in renewables, carbon capture and storage, climate-smart agriculture and biodiversity conservation, is encouraging and cuts across different economic sectors.
COP27 is a critical moment to showcase the economic and job benefits of a growing suite of climate action tools, allowing countries in different circumstances to find their own unique paths to achieving the Paris Agreement and the Sustainable Development Goals (SDGs). We are aiming for COP27 to be a catalyst for these practical solutions — and to evidence that ambition can come from all corners of the world.
EC: What can we expect from COP28?
MA: We seek to leverage our solid track record as a global climate action convener to deliver a productive event with high youth engagement that builds a strong economic case for climate action — and mobilizes countries to increase the scale and pace of their efforts to address climate change. We are committed to driving multilateral diplomacy aimed at preserving our planet for the next generations and building a better future for all humankind.
Inclusivity will be the guiding principle of COP28. We understand that each region and country has a different starting point and might move at its own pace. We will ensure that the voice of every nation — whether developed or developing — and every stakeholder is heard, and that the specific geographic, climatic and socio-economic conditions of every country are considered when charting a global roadmap to a climate-resilient future. We are keen to promote a just and inclusive transition to a sustainable way of life that truly leaves no one behind.
COP28 is particularly important because it will provide a platform to present the results of the first global stocktake of the Nationally Determined Contributions (NDCs) that aims to assess the world's progress in reducing greenhouse gas emissions. We plan to focus on advancing climate change adaptation, raising our collective climate ambition and stepping up global climate finance commitments.
EC: How is the UAE supporting other MENA countries to achieve their climate action goals?
MA: The UAE is keen on building regional synergies to devise a regional response model that caters to the challenges and requirements of its peers from this region to enhance climate change mitigation and adaptation efforts.
The country is a premier convenor of regional climate action events, such as the UAE Regional Climate Dialogue with the participation of US Special Envoy for Climate John Kerry in 2021 and the first-ever MENA Climate Week, held in collaboration with the UN Framework Convention on Climate Change (UNFCCC) in 2022 to boost the momentum of climate action and support a new low-carbon development path in the MENA region.
Aiming to help countries in the region advance their energy transition, we have invested heavily in their renewables ventures, such as the four solar PV plants in Egypt's Red Sea Governorate with a combined capacity of 14 MW and the 117 MW Tafila Wind Farm in Jordan.
We will go to COP27 eager to build on existing ties with other countries and forge new ones, because when we move together, we move faster.
EC: How much has the UAE spent so far on climate action projects and goals?
MA: To date, we have invested over USD 40 bn in clean energy projects locally. As a result, our country is home to three of the largest-in-capacity and lowest-in-cost solar plants in the world, and our clean energy capacity is set to reach 14 GW by 2030.
On the international front, the UAE supports green infrastructure and clean energy projects worldwide, and has invested around USD 16.8 bn in renewables ventures in 70 countries, with a focus on developing nations. Furthermore, we have contributed USD 1 bn in aid and soft loans to renewable energy projects in 50 countries.
And this year, we have pledged to invest an additional USD 50 bn in clean energy ventures at home and abroad over the next decade. This shows our unwavering focus on fighting climate change worldwide.